Waxing is a popular hair removal method that has been used for centuries. It is a safe and effective way to remove unwanted hair from various body parts, including the legs, arms, face, and bikini area. However, there are a few things to remember after waxing to ensure your skin stays healthy and smooth. In this article, we'll examine what you need to know about swimming after waxing.
What Not to Do After Waxing?
After waxing, avoiding activities that can irritate or damage the skin is important. Some of the things to avoid include:
Sunbathing: Exposure to the sun's UV rays can cause redness, irritation, and even sunburn. If you must be in the sun, use high-quality sunscreen with an SPF of at least 30.
Showers and baths: Hot water can strip the skin of natural oils, leaving it dry and irritated.
Tight clothing: Wearing tight clothing can cause friction against the skin, leading to irritation and ingrown hairs. Opt for loose, breathable clothing instead.
Touching the skin: Your hands carry bacteria and germs that can cause infection if they come into contact with freshly waxed skin. Keep your hands off the skin and avoid scratching or picking at any bumps or redness.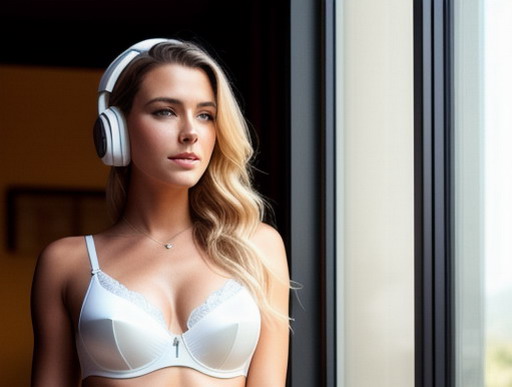 Why Can't I Get Wet After Waxing?
After waxing, it's important to avoid getting the treated area wet for at least 24-48 hours. This is because waxing removes hair from the root, leaving the skin more vulnerable to irritation, infection, and inflammation. Getting the treated area wet can further exacerbate these issues and delay the healing process.

When you get wet after waxing, the moisture can seep into the hair follicles, which are more open and vulnerable after waxing. This can lead to bacterial or fungal infections, irritation, and redness.
Getting wet can also remove any protective barrier creams or lotions applied after the waxing treatment, further compromising the skin's integrity.
How Long Does It Take for Waxing to Heal?
The healing time after waxing can vary depending on several factors, including the treated area's size and location, the wax used, and your skin type and sensitivity. In general, however, it can take anywhere from 24-48 hours for the skin to heal fully and for any redness or irritation to subside.
How to Tell If Your Skin Is Ready to Go Swimming?
If you're a regular swimmer, you may wonder when jumping back in the pool is safe after waxing. The answer depends on a few factors, including the wax used, the area of the waxed body, and the condition of your skin.
Generally, it's best to wait at least 24-48 hours after waxing before going for a swim. This gives the skin time to heal and the hair follicles time to close up, reducing the risk of infection or irritation.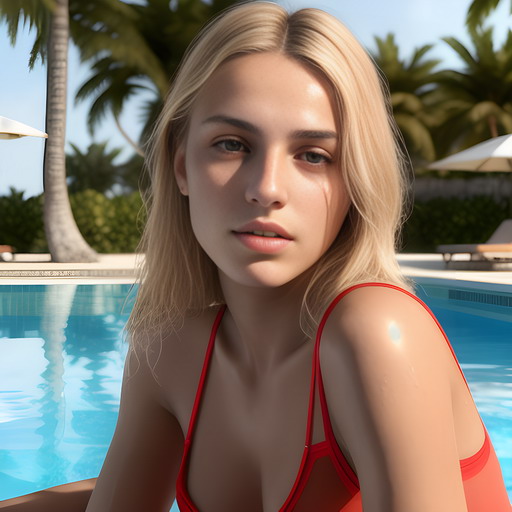 Why Chlorine Water Is Not Good for Freshly Waxed Skin
While swimming is a great form of exercise and relaxation, the chlorine in pool water can be harsh on freshly waxed skin. Chlorine is a strong chemical that can strip the skin of its natural oils, causing dryness, itchiness, and irritation. Chlorine can also cause the hair follicles to become clogged, leading to ingrown hairs and bumps.
What Happens If You Swim After Waxing?
Swimming after waxing can cause a variety of problems, including:
Irritation: Chlorine can irritate the skin, causing redness, itchiness, and inflammation.
Infection: If the hair follicles are not fully closed up after waxing, bacteria and other germs in the pool water can enter the skin and cause infection.
Ingrown hairs: Chlorine can clog the hair follicles, leading to ingrown hairs and bumps.
Discoloration: Chlorine can cause the skin to become discolored, especially if the skin is sensitive or has been recently waxed.
Should I Use Hot or Cold Water After Waxing?
After waxing, as said earlier, it's important to avoid getting the treated area wet for at least 24-48 hours. During this time, you should not shower or bathe and should avoid swimming, sweating, or any other activities that can cause moisture to build up on the skin.

Once the 24–48-hour period has passed, it's recommended that you use cool water to cleanse the treated area. Hot water can further irritate the skin and cause inflammation and redness, which can delay healing.
Cool water, on the other hand, can help soothe the skin and reduce inflammation. It can also help close the pores and prevent bacteria from entering the hair follicles.

It's also important to avoid harsh soaps or skincare products that can further irritate the skin. Instead, opt for gentle, fragrance-free cleansers and moisturizers specifically formulated for sensitive skin.