When it comes to your feet, nothing beats a pedicure. They make your feet look and feel lovely, and they also help your nails and cuticles stay healthy. But they can also be quite expensive. If your question is how much does pedicures cost on average? And is it really worth it to get a foot care treatment then keep reading because this article explains the various types of pedicures, their cost, and whether they are advisable for all feet or not.
Generally, a basic pedicure which is also known as classic pedicure will cost around $54-$61. However, if you want a more luxurious spa pedicure that includes a paraffin wax dip, callus removal, the price can be upwards of $80.
What is included in Standard Pedicure?
A regular pedicure is a luxurious and relaxing salon based foot treatment that includes a variety of steps. It begins with a foot soaking in warm water, which helps to soften the skin and nails. Next, the feet are scrubbed with an exfoliating scrub to remove any dead skin cells and leave the skin feeling soft and smooth. After this, nail clipping and shaping is done to give the nails a neat appearance. Then, a foot massage is performed using lotion or oil to help relax the muscles and improve circulation. Finally, moisturizer is applied to nourish the skin before applying nail polish for an extra touch of glamour. A basic pedicure usually takes about thirty minutes to complete.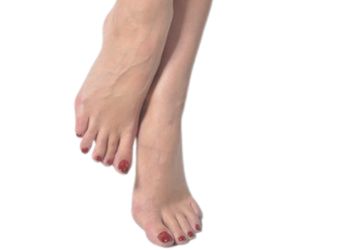 At Home vs Professional Pedicure
At home pedicures are a great way to save money and still get the same results as a professional pedicure. You can purchase a variety of products at your local drugstore or beauty supply store, such as nail polish, foot scrubs, and lotions. However, it is important to remember that you do not have the same level of expertise as a professional. It is also more difficult to achieve the perfect look without the right tools and techniques. Professional treatments offer an array of services that can help you achieve beautiful feet. From callus removal to exfoliation and massage, these treatments can make your feet look and feel better than ever before. Plus, with the help of experienced pedicurists, you can be sure that your full pedicure will last longer and look better than any DIY job.
Is it worth spending money on a pedicure?
Short answer is Yes! Getting a pedicure can be a great way to pamper yourself and make sure your feet look their best. It is worth spending money on a foot care treatment if you want to have soft, smooth feet that look and feel great. A professional pedicure will help remove any dead skin cells, trim and shape your nails, and moisturize your feet. Plus, it can also provide therapeutic benefits such as improved circulation and relaxation. If you are looking for an affordable way to treat yourself, then a pedicure is definitely worth the cost. Not only will it make your feet look better, but it can also help improve your overall health and well being.
How Often should you get professional service?
Many people prefer to get both a manicure and pedicure from a reputable nail salon. Getting regular treatments from professional is not only beneficial for the look of your nails but also provides several health benefits. It is important to consider how often you should get such services in order to maintain good nail health and appearance.
It is recommended that most people should get a manicure and pedicure every once every two weeks, depending on their individual needs or at least once in a month. If you have brittle nails, it might be necessary to visit more frequently as brittle nails are more prone to becoming damaged or harboring bacteria which can cause further issues. Regular visits will help keep your nails shaped, looking well-cared for and healthy, while preventing infections from occurring due to poor hygiene practices at home.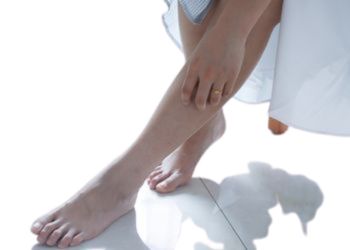 What factors determine the price of a pedicure?
There are a few factors that can determine the price of a pedicure. First one is the geographical location, as different areas may have different costs of living, which can be reflected in service prices. Second is the level of expertise of the nail technician; someone with more experience and training may charge more for their services. In addition to the cost of pedicure services, there are other factors that determine the price for a pedicure. The most important factor is the type of service you want to get. There are several different pedicure types which we are going to discuss next.
Tip is it included in the pedicure price?
The total cost of a pedicure does not usually include a tip for nail technician, but it is customary for customers to tip their pedicurist. The amount of the tip for a pedicure treatment varies depending on the quality of the service provided, but it is generally around 15-20% of the cost of the service. Tips are a way to show your appreciation for a job well done and help ensure that you receive good service in the future.
Prices by Types of Pedicures Services
Here are some of the popular types of pedicures and their average price in different countries.
Classic Pedicures
A classic pedicure is a general term for a basic pedicure that includes nail care and a foot massage. It may include a foot soak, which is the process of soaking the feet in a warm solution for a few minutes. This can help with softening the skin and making it easier to remove dead skin and get the toenails and cuticles ready for a polish.
There's something undeniably charming about a express pedicure – the neatly clipped toenails, the buffed and polished skin… it's like taking a step back in time, and all you need is some soft, soothing foot care to make it feel like a luxurious luxury. Whether you're looking for a quick fix to your tired feet or an indulgent treat for yourself, there are plenty of express pedicure options available in salons that will leave your feet feeling refreshed and rejuvenated.
The average cost of a basic pedicure in the US nail salons is $54 to $61.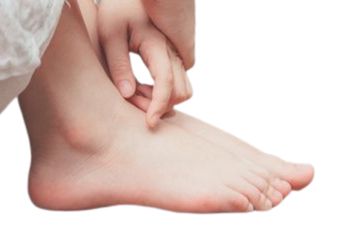 French Pedicures
A French pedicure focuses on the appearance of toenails and other parts of the foot. It typically involves painting the toenail tips white, giving them a classic "French" look. The treatment also usually includes cutting, filing and shaping of the nails as well as exfoliating, moisturizing and massaging of the feet and lower legs.
It is a unique type of foot spa that enjoy a very high reputation in the beauty industry. It is known for its innovative techniques and use of top-quality products. This is the perfect way to pamper your feet and improve your overall appearance. The average price of French nails in American salons is $45 to $55.
Deluxe Pedicures
Deluxe Pedicures offer a more in-depth treatment than basic pedicures. The treatments include exfoliation, filing, and shaping of toenails, cuticle care, and massage. It is perfect for those who want to enjoy the benefits of a spa treatment without spending a lot of money.
It is a luxury pedicure appointment that can make your feet feel amazing. The whole process can take up to an hour, and it's definitely worth it! The best part is that you can customize your pampering service to include whatever treatments you like best. Whether you want a paraffin wax treatment, a mud mask, or just a good old-fashioned massage, the sky's the limit!
In most American nail salon average cost of a Deluxe spa pedicure ranges from $60 to $85.
Collagen Pedicures
Collagen pedicure is a new service that many nail salons are starting to offer. It is a luxurious treatment that leaves the feet feeling soft and smooth. The collagen helps to improve the appearance of the skin on the feet, making them look younger and healthier. The process involves soaking the feet in a solution of colloidal protein, which helps the skin retain moisture and reduce the appearance of wrinkles.
Collagen pedicures are an excellent choice for those who are looking for a quick fix to tired feet. They can be completed in less than an hour, and the result is soft, supple skin. The process is also incredibly gentle, and the solution is completely safe for sensitive skin.
A collagen pedicure costs, on average, between $47 and $60 in nail salons.
Jelly Pedicures
Jelly pedicures are a quick and effective way to give your feet a spa treatment. The process involves soaking the feet in a special jelly solution that leaves the feet feeling soft and supple. The jelly is made of a protein complex that helps to retain moisture and smooth the skin. This treatment is ideal for people who are looking for a quick and easy way to get rid of dry and cracked feet.
This treatment helps soften the skin and makes it feel silky smooth. It also works to remove any dead skin cells, leaving the feet looking and feeling great.
Jelly pedicures are generally expensive and salons in US and Canada can charge you up to 80$.
Medical Pedicures
A medical pedicure is usually performed by a medical professional, such as a Certified Master Pedicurist or nurse. It is designed to meet the specific needs of patients who have medical conditions like diabetes or special needs. The goal of a certified master pedicure is to improve the patient's foot health and overall well being.
This special pedicure is used to treat a variety of conditions, including nail fungus, ingrown nails, and calluses. They can also be used to improve the appearance of the feet, including the removal of dead skin cells and the treatment of the discoloration.
A medical pedicure can cost you $130 to $150 in a medical spa based in US.
Nail Polish based Pedicure types
These types of pedicure offers the same basic services as a regular pedicure, but with a few added extras.
Acrylic Pedicures
Acrylic Pedicures are a great way to get your feet ready for sandals and summer weather. They are done by coating the nails with acrylic and then shaping them into the desired style. They are a great way to add length and thickness to your toenails, and they can last up to two weeks. Acrylic nails are also a great way to cover up any imperfections on your toenails.
It is a treatment in which polish is applied to the toenails. The process includes all the steps of typical pedicure, with the only difference being that acrylic nails are used. Acrylic nails are less likely to chip and are more durable than natural nails. They can also be colored and shaped just like natural nails.
Between $50 and $65 is the average price for a Acrylic nails in Canada and the US.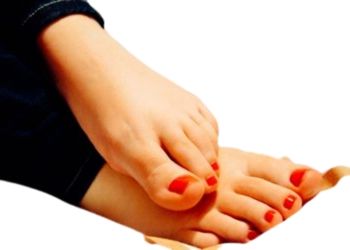 Gel Pedicures
A gel pedicure is one of the most popular treatments for keeping feet looking great. It offers an easy, safe and long-lasting way to enjoy beautiful nail colors and designs. The process involves all the steps of traditional pedicure then application of a gel-based polish which is cured with a special LED light. The gel formula dries quickly and does not chip or flake. It also lasts longer than traditional polish. They offer a number of advantages over standard pedicures, including:
The results typically last significantly longer than traditional pedicures. This is because the gel polish does not chip or fade as easily as regular nail polish.
Gel pedicures are much more sanitary than traditional one. Since the gel polish is applied in a controlled environment, there is less risk of infection.
Gel nails are much more aesthetically pleasing than traditional polish. The gel polish can be applied in any color or design you like, so you can have a truly customized look.
The nail salons in Canada and the United States have an average Gel nail pedicure cost range of $50 to $65.
Shellac Pedicures
Shellac pedicures are a relatively new type of Pedi service that uses a new type of polish that has a high shine and is much more durable than traditional nail polish. This polish is much less and time consuming to apply than decorative polish. It is preferable for creating a custom pattern.
The process is simple: after performing all the steps of simple pedicure treatment, your service provider will apply shellac on your toenails, and then UV/LED light will help to cure it. This will provide you with a pedicure finish with a glossy, durable surface that can last for as many as two weeks.
The best part about shellac nails are that they don't require any extra drying time. You can walk out of the salon and go about your day as usual. And since there's no need for a topcoat, you won't have to worry about your nails chipping or fading.
Shellac nails prices are almost the same as the Gel nails. The only difference is that these you cant remove these nails at home. You have to visit your local salon for this service which can cost you anywhere between 20$ to 30$.
Tips to save on a pedicure treatment
The cost of salon pedicures can add up, but there are ways to save money and still enjoy a pampering foot massage.
Reap Rewards from Salon Loyalty Programs
One way to save on pedicure treatments is to take advantage of salon loyalty programs. Many salons offer discounts and rewards for returning customers. So, if you frequent a particular local salon, don't be afraid to ask about their loyalty program. They will have something in place that will help you reap rewards from your repeat visits!
Use Seasonal Offers & Discounts
Many spas and salons offer special promotions during key holidays like Mother's Day or women day. Taking advantage of these discounts can be a great way to save money. They also offer loyalty programs where customers can earn points and redeem.
Find Local Deals & Coupons
Many nail salons offer discounts on services or special pedicure packages if you buy several treatments at once. If you frequent one salon, see if they have any loyalty programs that offer discounts or special perks for returning clients. You may also ask friends and family if they know about any deals going on at their favorite nail salons. word-of-mouth recommendations are often a great way to find discounted services.
Consider Home Pedicure Kits
Home pedicure and manicure kits allow you to give yourself the treat of a professional treatment in the comfort of your own home. Consider investing in one if you're looking for ways to save on your regular beauty expenses. No matter what kind of pedicure you're after, home kits provide all the tools you need. These kits often include items such as cuticle trimmers, scrubbing brushes, and foot creams. A lot of them also come with detailed instructions so that you can follow along step-by-step.